About
Cast & Crew
Awards
Press
Watch
Merchandise
(All proceeds benefit the Quincy Animal Shelter)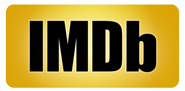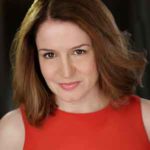 Mary C. Ferrara as Danielle
Boston-based award-winning actress, producer, director and writer Mary C. Ferrara caught the acting bug in her late 20s when she took an improv class on a whim. Along with being in several improv and sketch comedy troupes over the years, Mary has done several plays and has 125+ independent film projects to her credit. Some of her favorite roles include Barbara in "August: Osage County," Helena in "A Midsummer Night's Dream," Larissa in the web series "Family Problems," Katie in the web series "World's Worst Director," as the woman in the short sci-fi film "The House," Candy in the web series "Magicland," and Debra in the short film "Cold." Visit her website at www.marycferrara.com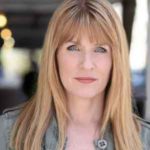 Stephanie Eaton as Gigi, Phone Sales Girl
Stephanie loved performing as a child, and decided after several years of pursuing other endeavors to return to it in 2014. She began with local acting classes and realized how deeply in love she was with the craft. She has been involved in the art of acting ever since, predominantly in the film industry. She has been cast in more than 40 projects, including commercials, industrials, and web-series, as well as supporting and lead roles for various films throughout New England. She has been granted a film nomination, and has been featured in one of Boston's premiere film magazines for a film project they featured, in which she had a principal role. She is regarded for her wide acting range, and her ability to perform challenging and complex characters. Aside from working in front of the camera, Stephanie has also worked behind the camera as a script supervisor and script editor. She currently hones her craft at one of New York City's oldest acting studios, as well as one of the largest regional stage theaters in New England. When Stephanie is not in the audition room or working on a project, you can find her advocating for animal welfare, environmental issues, and scouting out vegan food establishments.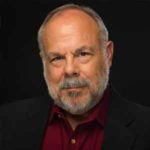 Michael Maggiani as Joe, Man in Park
Michael Maggiani is a Boston-based actor and food stylist. He is an avid film buff and musician born in Quincy, MA. Being an avid film lover, in 2012 he shifted his career from a professional chef to acting, thus moving from one stage to another. He has studied acting in Boston and New York, with notable teachers such as Jock MacDonald, Fran Weinberg, and M. Lynda Robinson. Since then, he has immersed himself in the New England acting community where he is a strong supporter of local films and filmmakers.
As a featured actor, he has appeared in the feature films, "American Hustle, "The Finest Hours", "Purge III", "Sex Tape" and "Joy". He has worked on a number of local independent films: "Don't Call Me Marty", "Delightfully Delicious" and "Higher Methods;" and in various commercials, TV web series, corporate videos, and industrials.
Michael has also worked on the production side of films. A classically-trained chef and food stylist, his work can be seen in the award-winning documentary, "God Knows Where I Am," where he worked alongside Academy Award-winning producer/directors, Todd and Jedd Wider; beautifully shot by award-winning cinematographer, Gerardo Puglia.
He now resides by the ocean in his former family summer home in Rexhame, MA.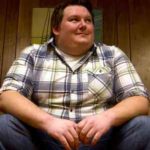 Tim Labonte, Cinematographer and Editor
Tim is an Emmy-nominated and Associated Press, Telly, and LAWEBFEST Award-winning cinematographer/editor/director and ukulele-playing drummer. And he likes to laugh. A lot. Follow Tim's work with Stand Still Pictures.