About
Cast & Crew
Awards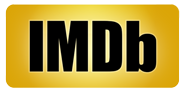 Mary C. Ferrara wrote the short comedy film,
Wallie's Gals
, about a group of women who reunite 30 years after working in a discount clothing store together.
Production started June 2019, release will be in 2020.
The Wallie's Gals Kickstarter campaign has ended but you can still donate via PayPal (click on the "burger" image that's on the left side of navigation bar).
Thanks to the following people for their support:
Tom Anastasi, JJ Blake, Mark Bourbeau, Seth Chitwood, Andrew Clark, Patricia DelVal, Christie Devine, Judith Anna Di Donato, Katherine DiMarca, Jenn Dlugos, Steve Ferrara, Tom Galindo, Marcia Goetsch, Michael Gonza, Angela Gunn, Charlie Hatton, Christian Sterling Hegg, Jodi Hemmer, Marcela Jaramillo, Michael Maggiani, Karis Maree, Kristin Marks, Owen Myre, Rosie Pacheco, John Padley, Mary Paolino, Jennifer Roffey, Nancy A. Scott, Randi Sloane, Joye Thaller, Cathie Theofanis, Monica Wheeler, Daniel Lee White, Hammad Zaidi, and Shara Ashley Zeiger.