About
Cast & Crew
Awards
Teasers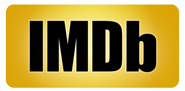 Thanks to the
Lion's Den
for being the location of our flashbacks! Check out this great thrift store in Warren, RI.
Main Cast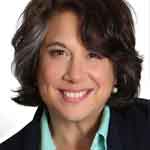 Roe Pacheco as Maxine
Roe was smitten with the world of acting back in the great city of Chicago, where she studied advertising design and illustration. Having done some modeling for an agency there, she was encouraged to go out for film and movie work also. After her daughter Alexa was born, she returned to her home state of Rhode Island and found her passion again while finishing her multimedia degree at URI. She quickly got involved in many projects, from indie films, web series, and talks shows to commercial and promo work. A big accomplishment was her short film, "Dark Light of Day," a mother/daughter thriller which premiered at the Rhode Island International Film Festival, an Oscar-qualifying festival. She wrote, executive produced, acted in and cast the film. Visit
www.rosiepacheco.com
to see all her latest films, series, completed projects and those in the works.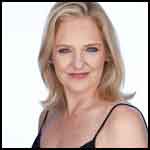 Danielle K. Gensler as Lorraine
Danielle is an actress in film, theatre, and voice over work. Although she loves theatre and film, Danielle is aspiring to break into commercials. When time allows, she ushers at the Calderwood Pavilion at the BCA as well as at the Huntington Theater so she can catch great theatre. She is thrilled to be a part of the cast of "Wallie's Gals."
www.daniellekgensler.com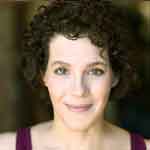 Therese Lloyd as Maureen/Maneki
Therese began her acting career in New England, and in the last few years, has focused on film and commercial work when not training. Most recently, she appeared in these feature films: "Assassin Behind the Glass," directed by Patrick Jerome; "Randy's Canvas," directed by Sean Michael Beyer; "S.E.L.L.A.'s Kitchen," directed by Ralph Celestin; and "The Dangerfields Class of '64," directed by Reno Venturi.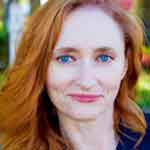 Audrey Noone as Jeannette
Audrey has written, directed, produced and acted in 10 short films; has written episodes for web shows that appeared in the LA Web Fest; and has acted in films that have appeared in over 60 worldwide festivals. She won the award for Best Actress in a Comedy as well as the award for Best Director at The Flagler Film Fest. She is very excited to be acting in "Wallie's Gals!" www.audreynoone.com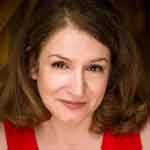 Mary C. Ferrara as Leanne; also Writer/Director/Producer/Editor
Boston-based award-winning actress, producer, director and writer Mary C. Ferrara caught the acting bug in her late 20s when she took an improv class on a whim. Along with being in several improv and sketch comedy troupes over the years, Mary has done several plays and has 100+ independent film projects to her credit. Some of her favorite roles include Barbara in "August: Osage County," Helena in "A Midsummer Night's Dream," Katie in the web series "World's Worst Director," Candy in the web series "Magicland," Debra in the short film "Cold," and Danielle in the short film "Schmoopie," which she also wrote and directed. Visit her website at www.marycferrara.com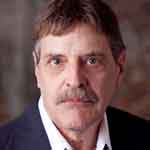 Bradley Rhodes as Dick
Brad is a native-born Texan, but has lived the majority of his life in the Northeast. He loves acting and creating characters, and would do it 36 hours a day if that was possible. Many of his favorite characters have been just on the edge of quirky and unpredictable. Among those have been: the leader of some unfortunate souls stuck in Limbo (or purgatory), a has-been children's show sea captain, a four star general in a sci-fi thriller, the neurotic owner of a two-bit theme park in Toledo, and detectives — many of them!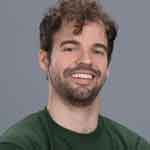 Brett Johnson as Wallie
Brett Johnson is an actor and comic who's performed in stand-up festivals across the U.S., cofounded the award-winning comedy video team Brainfox; and throughout 2019, brought his solo show across North America as well as to the Edinburgh Fringe Festival. He's currently based in Los Angeles. He's spry but bad at sports. http://brettcjohnson.net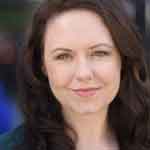 Christie Devine as Young Maxine
Christie is a Boston-based actor who fell in love with acting in 2013. She has primarily worked on short and feature films, talk shows, theatre, as well as various web series and commercials. Christie's training has focused more on drama, but she has always had a love for the comedic side of acting. She has been recognized for her work in the community, receiving two awards for her performances in film projects. Christie is very excited for the opportunity to play "Young Maxine" and have the chance to portray the glitz and style that represents the 1980s era.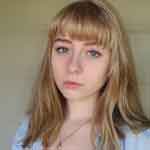 Casey Schryer as Young Lorraine
Casey Schryer is excited to be a part of the cast of "Wallie's Gals" as Young Lorraine! A San Francisco native, Casey relocated to the Boston Area to continue her studies in 2018. Favorite past roles include Cinderella ("Into the Woods"; Brandeis University), Wendy Darling ("Peter Pan," Young Performer's Theatre), and Joanie in the short film, "Bound 4 Heaven" (SunnyOwl Pictures). To see what else Casey is up to, you can visit her at www.caseyschryer.com or on Instagram at @caseyschryer.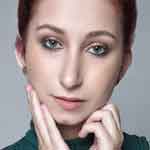 Christina Costello as Young Jeannette
Christina is an actress with a passion for all things creative. A chronic illness advocate, she follows her dreams with hopes it'll inspire others to do the same. Christina has been performing since the age of 6, when she used to compose original music and perform "concerts" at recess. Once she was 8, she moved on to performing in theatre and has been hooked ever since. There is nothing she loves more than performing, be it on the stage, in front of the camera, or in a sound booth. Christina also has her own all-natural skincare line, CC's Essentials.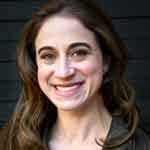 Jennifer Reagan as Young Maureen/Maneki
Jennifer is thrilled to be working with Call it a Whim Productions on "Wallie's Gals!" Her recent theatre credits include: "Steve" and "Good Television" with Zeitgeist Stage Company; "Twins," "Expecting," "The Altruists," "Where Moments Hung Before," "Hence These Tears" and "Criminal Hearts" with Boston Actors Theater; "Your Wildest Dreams with Heart" with Dagger Productions; "Humpty Dumpty" and "Sinbad" with Imaginary Beasts; "Neither Have I Wings to Fly," "Quills" and "All in the Timing" with Bad Habit Productions; and "Girls' Sports" with Fresh Ink Theatre.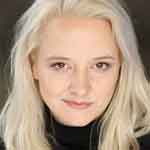 Devon Padley as Young Leanne
Devon Padley is an actress and singer from southern New Hampshire. A graduate of the Atlantic Acting Conservatory in New York City, Devon was trained in both theatre and film and happily bounces back and forth from stage to screen whenever she can. Some of her work includes a recent stage production of "The Glass Menagerie" as Laura Wingfield; a six-episode arc on the upcoming season of "Testing: The Series;" a lead role in the short film "Shrouding the Mirror," set to premiere in NYC in May; the short film "Playing with Fire" (which Devon also wrote and produced); and a few other completed but unannounced projects. Devon is thrilled to have joined the "Wallie's Gals" cast and to have worked with such a talented and predominantly female cast & crew. Visit www.devonpadley.com to see what else Devon is up to, and you can find her at @devonpadley on all social media platforms.
Also featuring (in alphabetical order):
Charlie Alejandro as Officer Maggie Perez
Erika Belisle as Young Mother, Wallie's Big Deals Customer
Evelyn Belisle as Little Girl, Wallie's Big Deals Customer
Andrew Clark as Tom, Wallie's Big Deals Customer
Steve Ferrara as Guy on the Street/Restaurant Patron
Tom Galindo as Dean Maxwell
Jodi Hemmer as Nancy, Wallie's Big Deals Customer
Paul Noonan as Officer Nathan Jackson
Cathie Theofanis as Danielle, Wallie's Big Deals Customer
Daniel Lee White as Max, Dick's Thrifty Employee
Crew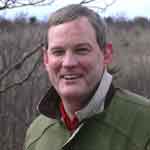 Edward Angus Wright – Boom Operator/Cinematographer
Ed is an activist, filmmaker and (sometimes) an actor.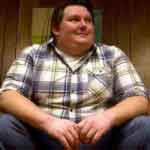 Tim Labonte – Cinematographer
Tim is an Emmy-nominated and Associated Press, Telly, and LAWEBFEST Award-winning cinematographer/editor/director and ukulele-playing drummer. And he likes to laugh. A lot. Tim was also the DP and Editor for the award-winning Call it Whim Productions film, Schmoopie. Follow more of Tim's work with Stand Still Pictures.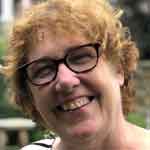 Marcia Goetsch – Boom Operator/Associate Producer
Marcia Goetsch is an award-winning filmmaker. Her directorial debut, the short film "The House," won Best Sci-Fi Film at The Midnight Black International Festival of Darkness, Best Sci-Fi Short at Motor City Nightmares, Best Picture Editing at The Terror Film Festival and was a selection at the Fright Night Film Festival, Buffalo International Film Festival, ShockerFest Film Festival, Horror Quest Film Festival, Sharp Cuts Indie Film & Music Festival, SENE Film Festival, New Filmmakers New York Film Festival, Shawna Shea Film Festival, Mill City Shorts Film Festival and Boston Science Fiction Film Festival. She has also edited and produced several videos. She recently obtained her graduate certificate in 3D Animation from Northeastern University. Follow Marcia's work with her production company, Rosebud Studios.
Additional Crew
Story: Mary C. Ferrara, with assistance from Joseph Tomasello (Page Turner Screenplays)
Cinematographer: Lynn Weissman
Boom Operators: Yvonne Corbett and Tom Palleschi
Production/Set Design: Lisa Wynn, Chris Esper, Nancy Ferrara, and Mary C. Ferrara
Hair & Makeup: Lisa Wynn
Wardrobe: Lisa Wynn and Mary C. Ferrara
Production Assistants: Mike Rush, Vikki Rush, and Bethany Knickerbocker
Graphic Design: Vikki Rush, Mary C. Ferrara, and Chad Kaplan
Thanks to the following people for their support:
Tom Anastasi, JJ Blake, Mark Bourbeau, Seth Chitwood, Andrew Clark, Patricia DelVal, Christie Devine, Judith Anna Di Donato, Katherine DiMarca, Jenn Dlugos, Chris Esper, Nancy Ferrara, Steve Ferrara, Tom Galindo, Marcia Goetsch, Michael Gonza, Angela Gunn, Charlie Hatton, Christian Sterling Hegg, Jodi Hemmer, Marcela Jaramillo, Michael Maggiani, Karis Maree, Kristin Marks, Owen Myre, Rosie Pacheco, John Padley, Mary Paolino, Jennifer Roffey, Nancy A. Scott, Randi Sloane, Joye Thaller, Cathie Theofanis, Joe Tomasello, Monica Wheeler, Daniel Lee White, Hammad Zaidi, and Shara Ashley Zeiger.